Cabling Solutions for Large Offices
Essential Cabling Solutions for Large Offices

If Running IT infrastructure for a large office is one of today's toughest challenges but also one of its most common. Anyone experienced with large scale IT will tell you that keeping your cabling manageable is critical to preventing numerous headaches down the road—but the bigger the scale of the business, the more difficult cable management becomes.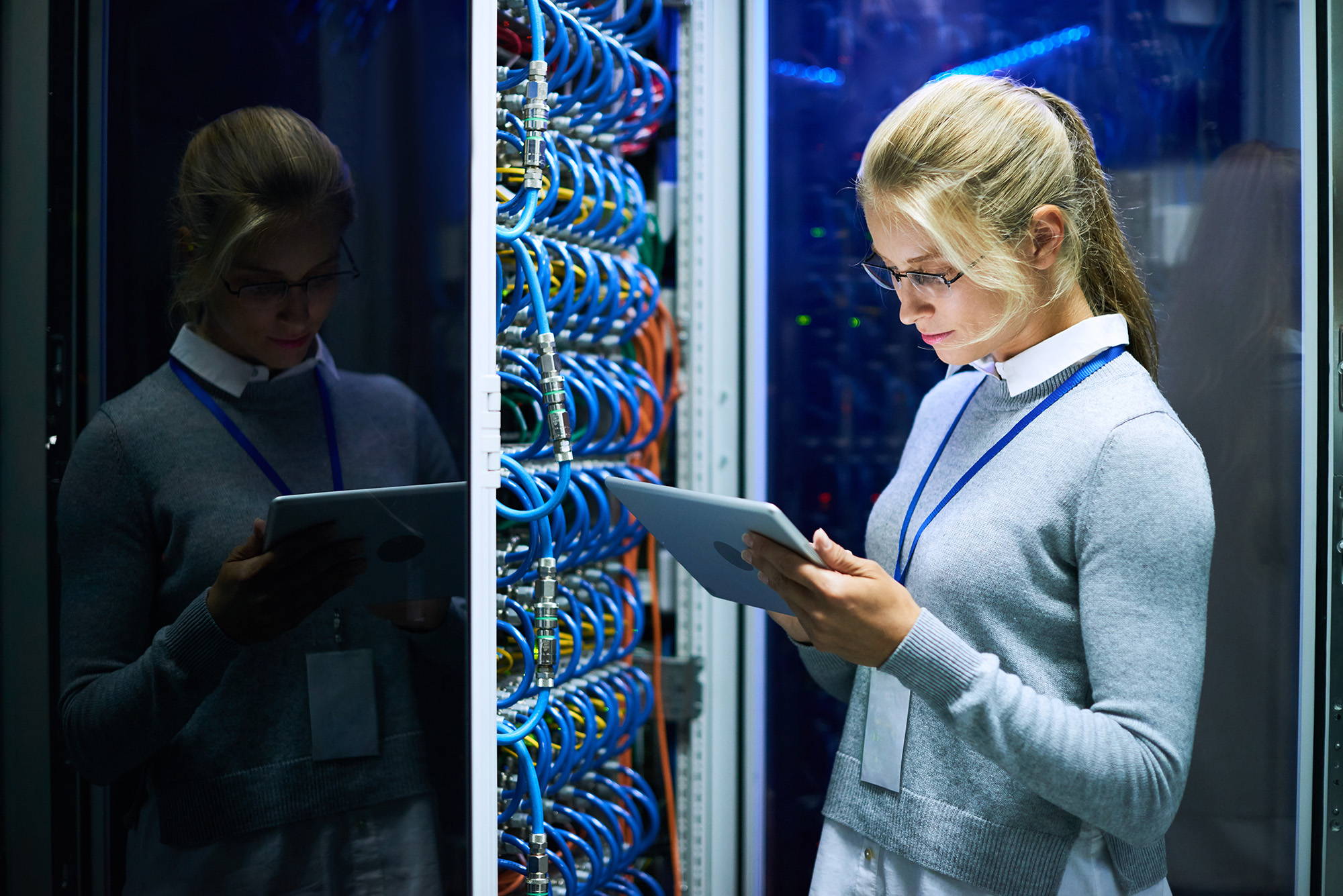 Following cable management best practices such as making sure that cables are labeled, neatly organized, and out of the way will provide that critical organization that makes just about everything easier. We've got many customers in IT at FASTENation, from small businesses to companies with thousands of employees, and many of them come to us for our great selection of cabling solutions. What are the ones they're looking at? We'll take a quick peek at six important tools for cabling management in a large office.
1. VELCRO® Brand ONE-WRAP® Die-Cut Straps
Zip ties are popular for bundling and securing cables, but they have hidden costs. They're easy to cinch too tightly, potentially damaging sensitive components inside the cable. Zip ties are also often difficult to remove without using a knife—a risky proposition for both the cable and the employee.
VELCRO® Brand ONE-WRAP® Straps make it easy to bundle and secure cables without damaging them. These die-cut ties are soft and durable, featuring hooks on one side and loops on the other—just wrap them around your cable bundles, and you're done! They're also reusable and can easily accommodate IT infrastructure expansion. VELCRO® Brand has spent over half a century making the original and best hook and loop fasteners, and now they've brought their expertise to cabling solutions with these new and exciting products.
2. VELCRO® Brand ONE-WRAP® Tape
VELCRO® Brand ONE-WRAP® Tape is another incredible easy VELCRO® Brand ONE-WRAP® Solution—just cut the length of double-sided hook and loop tape you need, and you're ready to go. This colorful tape is available in a wide variety of sizes to meet your needs, and it comes in both 25-yard economy-sized rolls and 5-yard mini rolls. And don't forget that if your office is fiber-optic-enabled, we've got VELCRO® Brand ONE-WRAP® Tape specifically designed for fiber optic applications in standard fiber optic cable colors.\
3. Cable Hangers
Sometimes you need to position a cable just right and keep it where it is. That's when cable hangers come into play. These handy straps have an adhesive backing to attach them easily to a wall and VELCRO® Brand Hook and Loop Fasteners to create a wrap-around solution for keeping your cables in place. If you've got cables that need to be secured to walls, ceilings, or other out-of-the-way locations, cable hangers could be the perfect solution.
4. WireMate® Cabling Solutions
With the average office employee often using multiple electronic devices at work, the tangle of cords behind today's office computer workstation can quickly become unmanageable. The WireMate® is a great answer. This tough polystyrene enclosure protects and organizes the cables running behind your desks and keeps them from hanging loose where they can be accidentally tripped over or disconnected. All materials to install it are included, and it mounts to a desk in just a few minutes.
5. EZ Wrap Systems
Does your workplace need to keep coiled materials such as cables and hoses stored safely and securely? EZ Wrap Systems are the simplest and most durable solution around. They're created with outdoor-grade VELCRO® Brand fasteners for a grip you can trust, and they include metal grommets for easy hanging. If you need to transport your cables on the go, try our EZ Wrap'n Go™ Strap with a convenient carrying handle.
6. UNITAG® Cable Labels
Finally, one thing every cabling expert agrees on: Labeling is among the most important keys to success. For a more convenient and cost-effective labeling solution, try UNITAG® Cable Labels. These small plastic plaques snap directly onto a cable and have a 360-degree rotatable marking surface suitable for a permanent marker or labeling machine. They're available in four different colors and are UL 94V-2 fire-retardant-rated.
When it comes to IT and data center cabling, you don't want shortcuts—you want solutions. FASTENation's selection of cabling solutions i
s second to none and, what's more, our experts can help you find just the right ones to meet the needs of a large office. Ready to get started? Give us a call at 1 (888) 223-1197 or contact us online for information on ordering, custom fabrication, and more.
---
Cable Management Solutions