20 Uses for VELCRO® Brand Products
20 Uses for Adhesive-Backed VELCRO® Brand Products
One of the greatest aspects of VELCRO® Brand fasteners is just how many ways you can put them to work. The sheer number of awesome things that anyone can create with this handy material is staggering!
VELCRO® Brand fasteners offer many things to love—their powerful grip, their cost-effective performance, and their easy-to-use simplicity. But one of the greatest aspects of VELCRO® Brand fasteners is just how many ways you can put them to work. The sheer number of awesome things that anyone can create with this handy material is staggering! And we do mean anyone—whether you're a parent, a homeowner, an artist, a chef, a musician, or just someone who likes creative projects, adhesive backed VELCRO® Brand fasteners from FASTENation can help you make something cool. What kind of fun, useful, and surprising things can you do with them? Here are 20 inspiring ideas to get you started.
1. Keep Track Of Household Essentials Like Keyrings And Remotes.
Tired of always hunting for your keys, your phone charger, the TV remote, or other daily necessities? Try creating an easy organization system for them using VELCRO® Brand Mated Circles on a Roll. Attach one side of the circle pair to the wall, your nightstand, the coffee table, or anywhere else that you want to create a home for your items. Having the circles on your items will probably be enough to remind you that they need to find their mates, but you might need to set reminders at first, just in case! Once you're in the habit of using your VELCRO® Brand Circles to keep track of your essentials, it'll become second nature.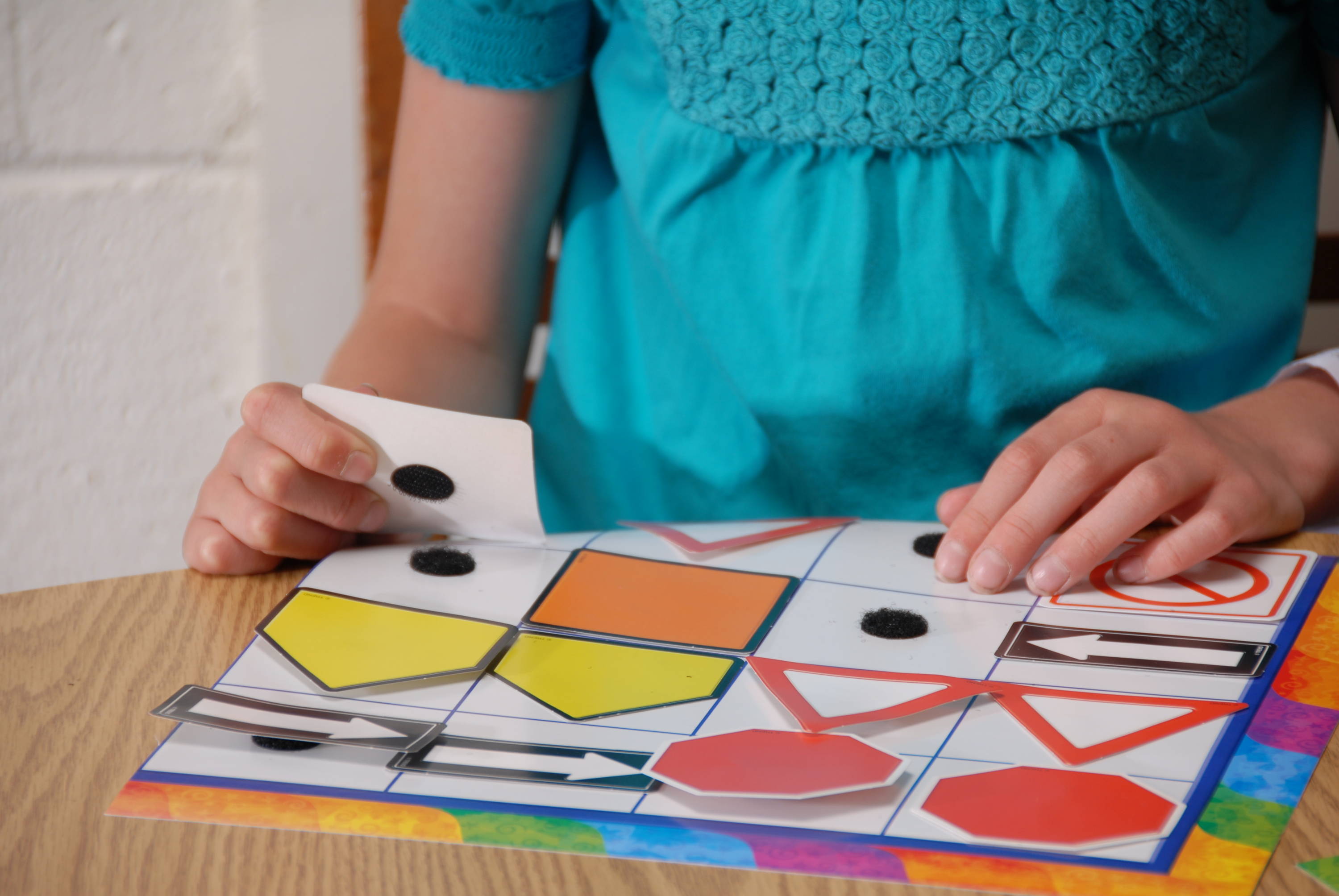 2. Add Dots To Craft Sticks To Provide Hours Of Creative Play For Kids.
Craft sticks are a kid-approved classic, and you can take the fun to new levels by turning them into colorful, creative building toys with VELCRO® Brand Circles on a Roll. First, get a big bag of craft sticks—try getting some that are pre-painted with bright, fun colors. Then, take the sticks and attach two pairs of circles to each of them with both hook circles on one side and both loop circles on the other. Once the adhesive has set, kids can have tons of fun using the craft sticks to create all kinds of shapes, pictures, and designs!
3. Hang Wall Decorations Without Nails Or Tacks.
Don't want to risk the potential damage that tacks and nails can do to your walls? Hang your decorations the easy way with VELCRO® Brand fasteners! Just attach one side—either the hooks or loops—to your wall and the other side to your wall decoration. Voila!—a strong, sturdy, hole-free hanger. The adhesive backing on VELCRO® Brand fasteners may make some wall paint touch-ups necessary, but you'll avoid the more laborious process of spackling holes in the walls.
4. Make Fun Travel Games Like Chess, Checkers, Or Reversi.
For screen-free family entertainment on long road trips, try using VELCRO® Brand Circles on a Roll to create DIY travel games. Take your game board of choice and attach a circle to every space, then another circle to each game piece. Make sure the types of circle you're using are consistent—for example, all of the hooks on the game board, and all of the loops on the pieces, or vice versa. You can make travel versions of many different games using this technique, so, if you travel a lot with kids, try making a travel game library!
5. Fasten Chair Cushions In Place.
It's not unusual to have chair cushions that just won't stay put, particularly on kitchen chairs. VELCRO® Brand Circles on a Roll can solve the discomfort! Pop one dot on each corner of the cushion and its mated dot on each corner of the chair. With the cushion stuck to the chair using the power of VELCRO® Brand fasteners, there's no more adjusting the cushion every five minutes as it slides around underneath you.
6. Create Household, Office, Or Classroom Organizer Boards.
Is it time for a chore board to make sure that trash gets taken out and dishes washed? Or could your classroom use a little more structure? How about an office board to assist with managing a big project? No matter the application, VELCRO® Brand fasteners. Try creating laminated cards with VELCRO® Brand fasteners on the backs that can be moved around into different spaces to help organize schedules or concepts.
7. Add A Wall Mount To Your Kitchen For Your Tablet Or Phone.
Need to watch your baby monitor app while you're cooking, or just trying to catch up on your favorite shows? Take a few pieces of VELCRO® Brand Tape on a Roll and attach them to the wall around your cooking area. Attach the mated tape to your tablet or whatever device you want to use while you're cooking. Now you've got an easy way to keep your device mounted where you can see it!
8. Secure And Organize Cords And Cables.
A tangle of cables can be a nightmare for organization and safety. Fortunately, VELCRO® Brand fasteners) offer a huge range of options for cable management and organization, whether you're trying to streamline the cables in your entertainment center or baby-proof by keeping loose cords securely out of reach. VELCRO® Brand ONE-WRAP® Tape is a reusable cable fastening solution with a gentle hold that prevents cable damage caused by over-cinching, while VELCRO® Brand ONE-WRAP® Cord Straps are perfect for securing power cords and ensuring that they stay plugged in.
9. Create Shape And Color Matching Games For Young Children.
Shape and color matching games are the perfect educational, independent activities to keep toddlers occupied and are an essential element of the classic Busy Bag. Little hands love sticking together and peeling apart the hooks and loops, and, best of all, there are dozens of possible activities. They can be as simple as attaching VELCRO® Brand Circles on a Roll to the two halves of a shape or color pair to match and stick together, or a chain of felt links with VELCRO® Brand fasteners to put them together.
10. Keep Art Or Crafting Supplies Handy In Your Studio.
Don't let having to hunt for brushes or paints interrupt your creative flow. Just attach a little bit of VELCRO® Brand Tape on a Roll to your most frequently used tools and supplies, then create an organizer strip for them on a wall or table. With everything in the right place where you can easily find it, you can focus on the real work of creating beautiful art and crafts!
11. Create Removable Screens For Your Windows.
Adding and replacing window screens can be a difficult and annoying task—but try letting in a pleasant summer breeze without one, and you might find your house filled with bugs and dirt. VELCRO® Brand fasteners make it easy to add the screen without the hassle! Get a screen that fits your window from any home goods store, then create a VELCRO® hook and loop binding system with one side on your screen and the other on the window frame. To make sure you've got sufficient gripping power, use VELCRO® Brand Adhesive Tape rather than dots, and make sure you've got both sides of every corner of your screen taped.
12. Organize Toys In The Kids' Room.
Does your kids' playroom look like an explosion of stuffed animals? You can teach kids to clean up and care for their own toys by giving them an easy and fun way to organize their toys when they're done with them. Use VELCRO® Brand Tape on a Roll to create wall organizers with fun themes and even personal places reserved for favorite stuffed animals.
13. Make A Cute And Practical Headband.
Having problems taming stray strands of hair that get in your eyes and face? Using just ribbons, a piece of elastic, and a strip of VELCRO® Brand Sew-On Tape, you can create an awesome headband to keep your hair out of your eyes around the house or at the gym. A little bit of simple sewing brings these elements together into the no-slip elastic headband of your dreams! Check out the detailed tutorial here.
14. Repair A Jacket Or Jeans With A Broken Zipper.
A broken zipper doesn't have to mean the end of a great jacket or pair of jeans. You can use VELCRO® Brand Sew-On Tape as a replacement for a zipper by sewing it next to the points where the zipper would normally fasten the garment. This method can also be great for people with limited manual dexterity who find zippers tough to operate.
15. Keep Rugs From Slipping And Sliding.
Anyone with area rugs knows that it can be difficult to keep them where you want them. It's not just an aesthetic hazard, either—studies have shown that loose rugs are a major cause of falls in older adults. Fortunately, there's a VELCRO® Brand fasteners hack for that, too! It works on a similar principle as the chair cushion trick we looked at earlier. Attach one end of the mated hook and loop pair to your floor and another to your area rug to keep it fastened securely in place.
16. Make A Rearrangeable Felt Play Mat.
A felt playmat is an awesome creative toy for younger children, and you can take the creativity to the next level by using VELCRO® Brand fasteners to make the playmat rearrangeable. Start with a simple single-color mat of felt and use to create characters, cars, roads, mountains, and anything else you can think of. Then, use VELCRO® Brand fasteners to make them movable and stickable! You can also let your child create their own scenery and characters to make a world of their own from scratch.
17. Secure Music Gear During A Gig Or Rehearsals.
Musicians will be familiar with the hassle of keeping effects pedals, keyboards, bass drum pedals, and other essential gear in place while on stage. VELCRO® Brand fasteners are a classic solution for your gear-securement needs. What's more, cable ties like VELCRO® Brand ONE-WRAP® Straps and Tape are the perfect way for gear-heavy performers to keep numerous cables organized—soundchecks and troubleshooting are much easier when cables are well-organized and easy to tell apart!
18. Organize Your Office Or Desk.
Keeping an organized desk is crucial for many people's workflows. Securing items on your desk using VELCRO® Brand fasteners is a perfect way to keep neat and tidy. It's a great way to keep coworkers from walking off with your pens or other supplies and, if you work from home and have pets or kids, this is also a great way to help prevent them knocking important items off your desk. If you've got extra cords proliferating around your desk, try VELCRO® Brand Cable Hangers to keep them organized and in place.
19. Prevent Shirts From Gapping Between Buttons.
Do you have a shirt you love that insists on showing skin between the buttons? Using a similar technique as the jacket zipper repair, cut a small piece of VELCRO® Brand Sew-On Tape and attach one half to each side of the shirt you want to hold together. The power of VELCRO® will keep your shirt secure all day long!
20. Create Fun DIY Costumes For Kids Or Adults.
Whether the kids are going trick-or-treating or you're dressing up for a costume party, DIY costumes are just plain fun. VELCRO® Brand fasteners have a near-limitless range of creative costuming possibilities for people of all ages. Quickly and easily attach accessories to a costume without poking yourself with safety pins or using messy, gooey adhesives, or create simple hook and loop closures to help kids get into and out of their costumes easily. That's what you get from VELCRO® fasteners: more creativity with less work!
When you've got the power of the original hook and loop fasteners behind you, there's no limit to the kind of practical and creative projects you can do. FASTENation is here to encourage your creativity with our industry-leading selection of VELCRO® Brand fasteners, and we'll ship the ones you need directly to your door! Whether it's hobby crafting, kids' toys, or professional uses, VELCRO® Brand fasteners can help you put together the coolest stuff around.
---